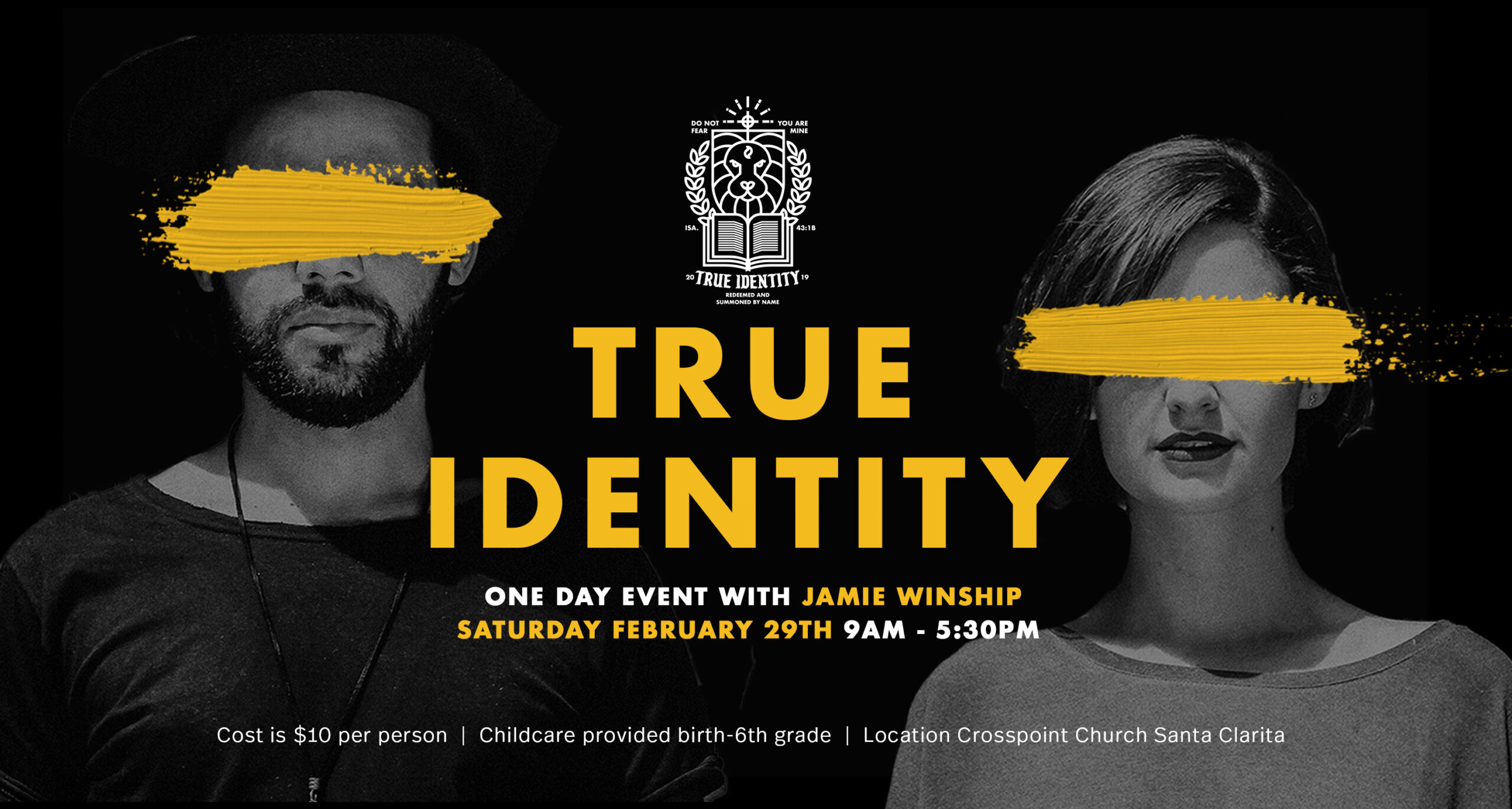 Join us for a True Identity One-Day Conference with Jamie Winship.
This is the same communicator from our recent Men's retreat, and this will be co-ed one-day event on Saturday, February 29, 2020
Location is: CrossPoint in Santa Clarita
Schedule:
: Four 90-minute sessions
Session 1: 9-10:30am
Break: 10:30 to 11am (coffee & pastries provided)
Session 2: 11am to 12:30pm
Lunch: 12:30 to 2:00pm (lunch on their own)
Session 3: 2:00 to 3:30pm
Break: 3:30 to 4:00pm Session 4: 4:00 to 5:30pm
Childcare Details
Childcare for birth through 6th grade will be offered for free.

Depending on the number for children, each church should plan to mobilize some children's workers to provide childcare. Childcare workers will be paid.

Lunch will be provided for children onsite so parents can focus on the content and enjoy lunch on their own offsite.

Lunch for children will be pizza. If a child has food allergies or dietary restrictions, parents will need to provide food/lunch for their child.

The sessions will be filmed so that childcare workers can have access to the content following the event.